State Duma to stamp out nepotism in civil service - report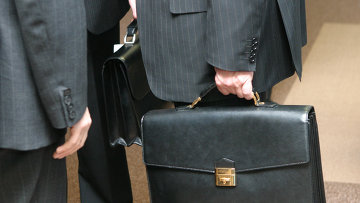 11:11 08/07/2013
MOSCOW, July 8 (RAPSI) - A group of lawmakers has submitted amendments to the federal law on corruption to the State Duma which will prohibit civil servants from signing contracts with companies managed by their relatives, Izvestia newspaper reported on Monday.
The law is to be augmented with two articles designed to root out nepotism in civil service.
Izvestia writes that the amendments will oblige federal and municipal organizations to preclude transferring funds to companies whose chief executives or their deputies, or chief accountants are close relatives of the heads, deputy heads or chief accountants of government organizations.
The heads of federal and municipal organizations and their chief accountants found guilty of violating this article will be fired for loss of confidence. In other words, officials will be prohibited from signing work and services contracts with the companies that are managed by their close relatives.
Close relatives include parents, spouses, children, grandchildren, grandparents, sisters and brothers, as well as sisters, brothers, parents, grandparents and children of one's spouse, Izvestia writes.
The second amendment prohibits close relatives from working at the same federal or municipal organization if their jobs entail direct subordination or control of one another, with the exception of federal and municipal educational establishments, libraries and cultural centers, as well as rural medical and pharmaceutical establishments in the countryside.