Lower house bans single foreigners from adopting Russian children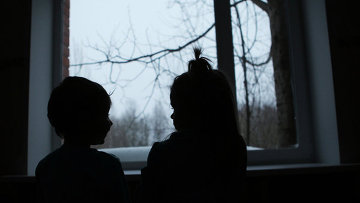 12:12 13/06/2013
MOSCOW, June 13 (RAPSI) - Russian legislators have drafted amendments to the Family Code, banning the adoption of Russian children by gay couples, as well as by single individuals living in countries where same-sex marriages are legal, Izvestia daily reports on Thursday.
The move has been triggered by cases in which Russian children were initially adopted by a single person, but the children eventually found themselves living with a single sex family.
Tatyana Terekhova, head of The Gladney Center for Adoption, a US-based NGO specializing in international and domestic adoption, believes that the ban should only apply to single men. On June 10, Speaker Sergei Naryshkin told journalists that the State Duma may pass changes to legislation banning foreign same-sex couples from adopting Russian children.
On June 4, President Vladimir Putin said he would sign a law banning adoptions by same-sex couples if parliament backed the initiative.
On May 30, Children's Rights Ombudsman Pavel Astakhov proposed introducing a moratorium on the adoption of Russian children by French couples after that country legalized adoptions by gay couples.
President Francois Hollande, who promised to legalize same-sex marriage during his election campaign, signed legislation to this effect on May 18. The law also allows same sex couples to adopt children. The first official same-sex wedding in France took place in the city of Montpellier on May 29.
Astakhov said Russian lawmakers should amend the Russian-French adoption agreement to take this new element of French legislation into account.
At present, same-sex marriages are allowed in 13 countries - the Netherlands, Belgium, Spain, Canada, South Africa, Norway, Sweden, Portugal, Iceland, Argentine, Denmark, Brazil, and France. Columbia, Uruguay and New Zealand have passed LGBT marriage legislation, which will come into force by the end o this year. Although same-sex marriages cannot be performed in Israel and Mexico, these two countries nevertheless recognize same-sex marriages performed in other countries. Gay marriages are also allowed in 13 states in the US.