Law protecting believers' feelings to become effective in July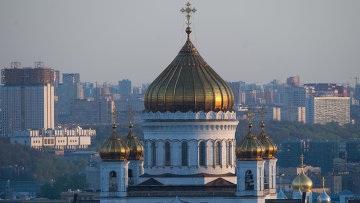 13:22 11/06/2013
MOSCOW, June 11 (RAPSI) - The State Duma has decided to resume the second hearing of the law on punishment for causing religious offence in order to introduce several amendments, in particular, the date of its enforcement, RIA Novosti reports.
According to the amendments, the law is to come into force in July 2013.
The proposed types of punishment for public actions that are openly disrespectful of society and offend the feelings of believers, including actions undertaken at sacred sites, places of prayer and other religious rites, are up to three years in prison, fines of up to 500,000 rubles ($15,510) and compulsory and correctional labor.
Harsher punishment is stipulated for preventing the operation of religious organizations or religious rites: the fine is to be increased from 80,000 rubles ($2,480) to 300,000 rubles ($9,305). The possibility of arrest for up to three months has been affirmed. If the criminal act is committed with the use of official powers or includes the threat of violence, the offender may face up to 12 months in prison.
The State Duma also supported the idea of stripping those who hinder the operation of religious organizations of the right to hold certain official positions and to engage in certain types of activity for up to two years.
Fines for violating legislation on the freedom of conscience and worship and religious associations are to be increased to 100,000 rubles ($3,100). Deliberate public desecration of religious or theological literature or elements of religious service, and their spoilage or destruction will be punishable with fines of up to 200,000 rubles ($6,200).
The vote on the document has been scheduled for Tuesday evening.
The law is expected to be adopted simultaneously in the second and the last, third readings.