Legislator calls for liability for providing property to be used as drug dens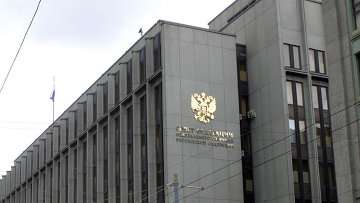 12:54 14/05/2013
MOSCOW, May 14 (RAPSI) - Federation Council member Anatoly Lyskov has proposed introducing criminal liability not only for organizing drug dens, but also for systematically providing premises to be used for these purposes. Lyskov submitted a bill to the State Duma on Tuesday to amend the Criminal Code.
Investigative and judicial practice in various Russian regions has shown that there are difficulties involved in prosecuting individuals who organize and run drug dens.
"The lack of a uniform approach to these issues leads to inconsistency in court rulings and the perpetrators often escape liability," he said. "In other words, the organizers of drug dens rarely buy or rent premises for their illegal business. In most cases they use the property where they live, often with their families."
As a result, even when the court rules them guilty, the criminality of their deeds is often artificially reduced, Lyskov added.
"The proposed bill should enable the law enforcement authorities and courts to fight drug dealing and drug use more effectively," he said.