Xenophobes may be prohibited from holding official positions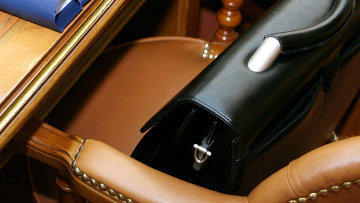 12:25 13/05/2013
MOSCOW, May 13 (RAPSI) - The Regional Development Ministry has proposed prohibiting people who make xenophobic statements from holding official positions, Izvestia newspaper writes on Monday.
In addition, it has also proposed that acting officials be fired for making intolerant statements.
The ministry believes that this could help prevent religious and ethnic conflicts.
Izvestia writes that Vladimir Golik, acting head of the Regional Development Ministry's department of ethnic relations, held a meeting in April to discuss a government strategy of ethnic relations. It was proposed that those who make inappropriate statements about people of other nationalities or faiths should be prohibited from civil service posts.
The ministry's proposals have been forwarded to the government, the newspaper writes.
According to the current federal law on state civil service, people holding dual citizenship, those with an outstanding conviction, as well as several other categories are not allowed to hold official positions.