Russia prepares to increase fines for poaching tenfold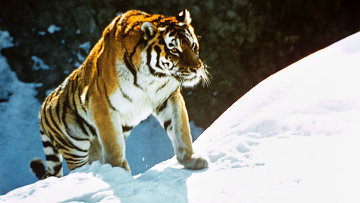 13:09 29/04/2013
MOSCOW, April 29 (RAPSI) - The Federation Council, Russia's upper house of parliament, approved on Saturday a bill raising fines for poaching tenfold.
According to the bill, individuals who have violated regulations protecting the natural habitats and migration paths of animals - including marine life, birds, and fish - will be punishable by a warning ora fine of 2,000-5,000 rubles ($64-$160), up from 300-500 rubles. Officials will face a fine of 5,000-10,000 rubles ($160-$320), up from 500-1000 rubles, and companies 10,000-15,000 ($320-$480), up from 5,000-10,000 rubles.
Individuals who violate hunting regulations will be punished with a fine of 2,000-5,000 rubles, up from 1,000-2,000 rubles, while officials will have to pay 20,000-30,000 rubles ($640-$960), up from the current fine of 10,000-15,000 rubles.
The maximum fine for violating fishing regulations, including commercial and coastline fishing, will double to 5,000 rubles for individuals and to 20,000-30,000 rubes for officials. Corporate fines will remain unchanged. This penalty will not apply to fishing in inland sea waters, territorial waters, the continental shelf and Russias exclusive economic area.
The bill will become law when President Vladimir Putin signs it, and the official state publication Rossiyskaya Gazeta publishes its text.