State Duma to consider bill banning non-procedural motions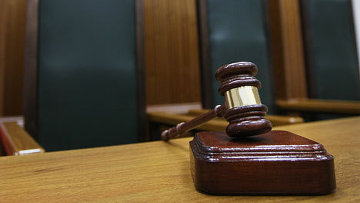 13:11 04/04/2013
MOSCOW, April 4 - RAPSI. A bill has been submitted to the State Duma aimed at banning non-procedural motions, according to a government resolution posted online on Thursday.
The bill was drafted by the Justice Ministry, which proposed to define the concept of a "non-procedural motion" in national legislation and to impose a ban on making non-procedural applications to judges with regard to cases under their jurisdiction, as well as to the court chairman, deputy chairman, presiding judge, or the chairman of the panel on cases being considered by the court.
The Ministry has proposed defining a non-procedural motion as a written or oral request from a state body which is not a party to the case in question, a local elected authority, or another state agency or legal entity, an official or an individual on matters not stipulated by the law.
Also, any request to the judge from a party to the case compiled in a format different from what is required by legal procedure, will be deemed a non-procedural motion.
The law will require all non-procedural requests to be posted online. However, this will guarantee that the motion will result in a procedural action or decision. Furthermore, the mere fact that a non-procedural motion has been made cannot serve as grounds to have the judge replaced.