Putin signs law protesting cultivation of coca plants in Bolivia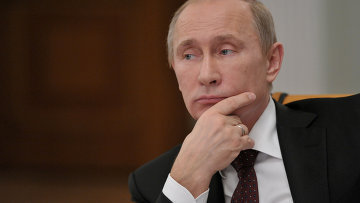 14:48 15/03/2013
MOSCOW, March 15 - RAPSI. President Vladimir Putin has signed a bill into law opposing the proposed UN Single Convention on Narcotic Drugs reservation which will allow Bolivia to grow coca plants.
Putin submitted the bill to the State Duma in January. The parliament's upper house, the Federation Council, approved it in March.
The explanatory note accompanying the bill states that the proposed reservation contravenes the spirit of the convention, as it may lead to increased cocaine trafficking.
Bolivia denounced the 1961 Single Convention on Narcotic Drugs on June 29, 2011. At the same time, its government announced plans to rejoin the convention with a reservation that would allow the chewing of coca leaves for medical and religious purposes.
According to a UN press release issued in response to this, "Bolivia planned to 'denounce' the Single Convention on Narcotic Drugs of 1961 before July 1 in order to enter a reservation to the provision on coca leaf chewing, a practice that under the convention had to be phased out over 25 years - a period that has now elapsed - and then rejoin the treaty on the same day, with the reservation."
The country rejoined the convention in January, AP reported.
One-third of the 183 convention signatories need to put forth their objections so as to thwart Bolivia's move, the Federation Council's Foreign Affairs Committee said.
The 12-month period during which the signatories could present their objections expired on January 10. Only 15 countries opposed Bolivia's request, including the United States, the UK, Sweden, Italy, Canada, France, Germany, Russia, Netherlands, Israel, Finland, Portugal, Ireland, Japan and Mexico.