Russia's upper house toughens illegal migration law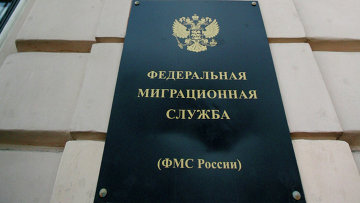 17:23 26/12/2012
MOSCOW, December 26 - RAPSI. The upper house of Russia's parliament, the Federation Council, has adopted the law toughening punishment for organizing illegal migration.
Particularly, fines for organizing illegal entry of foreigners and non-citizens to Russia, their illegal stay in the country or illegal transit through Russia has been increased from 200,000 rubles ($6,540) to 300,000 rubles ($9,800); the maximum term of compulsory community services has grown to 420 hours from 360; the maximum term of correctional works has been increased from one year to two years while the term of obligatory works grew to three years.
The maximum imprisonment term grew from two to five years. If the same acts have been committed by an organized group or there was a goal to commit a crime in Russia, these will be punishable by up to seven years.
Despite various punishments in the Criminal Code, the number of crimes linked to organization of an illegal immigration tends to grow. In 2011, the Federal Migration Service initiated 385 criminal cases.
President Vladimir Putin spoke about toughening a punishment for illegal immigration during his annual state of the nation address.