Russian lawmakers to consider response to Magnitsky Act on December 19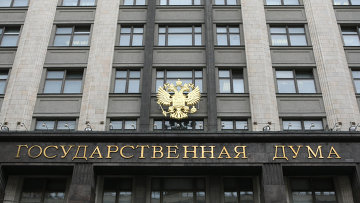 15:57 17/12/2012
MOSCOW, December 17 - RAPSI. The State Duma will consider a bill on measures against U.S. citizens who have violated the rights of Russians in the second reading on December 19, lawmaker Ivan Melnikov told RIA Novosti on Monday.
The document was adopted in the first reading on Friday in response to the adoption of the Magnitsky law in the United States.
Recently, all of the Duma's factions submitted a bill stipulating economic and visa sanctions and deportation from Russia for individuals who have violated the rights of Russian citizens.
The document stipulates drafting a list of U.S. citizens who should be prohibited from entering Russia, and also suspending the activities of the legal entities controlled by these individuals in the country. On December 6, the U.S. Senate approved the Magnitsky Act, which stipulates visa sanctions for Russian citizens who, according to the Senate, have been involved in human rights violations.
The law has received severe criticism from the Duma.
The bill was introduced by U.S. senators last spring, who sought to create a blacklist of Russian officials allegedly linked to the death of Hermitage Capital lawyer Sergei Magnitsky. They proposed introducing the blacklist in exchange for the cancellation of the Jackson-Vanik amendment.
Magnitsky was arrested on tax evasion charges in November 2008, just days after accusing investigators of committing a $230 million tax refund fraud. He died after almost a year in the Matrosskaya Tishina pretrial detention center in Moscow.
Foreign Minister Sergei Lavrov said earlier that Russia will respond to the Magnitsky Act by banning entry to Russia to U.S. citizens who are believed to have violated human rights.
Presidential aide Yury Ushakov said earlier that the "Magnitsky Act is an extremely unfriendly move. The most unpleasant thing is that we are forced to take retaliatory measures and we'll certainly respond to this."