Powers of attorney for driving cars to be cancelled from New Year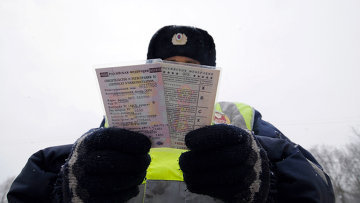 13:17 15/11/2012
MOSCOW, November 15 - RAPSI. The government has approved the cancellation of powers of attorney for cars; from January, drivers will only have to have a certificate of the car's registration, Izvestia daily reported on Thursday, citing United Russia's Vyacheslav Lysakov, who administers the issue.
At the moment, for another person to be given the right to drive the car, the owner must draw up a power of attorney for the individual and add the person's name to his or her insurance policy.
"From January 2013, drivers will no longer have to keep powers of attorney for their car in their glove compartments. In the name of the Interior Ministry, the government has approved the report of the State Duma Committee on Constitutional Legislation on removing provision 2.1.1. in the traffic rules," Izvestia wrote
Thus, the Interior Ministry has agreed to exclude the requirement from the traffic rules for drivers to have, and to show to police officers if requested, a document confirming his right to own and drive the car, the daily clarifies.
"I have been corresponding with the prime minister and the Justice Ministry for a whole year. The government has now taken this positive decision, and after its publication, we, the deputies, will amend the Code of Administrative Offences, which will cancel punishment for lack of power of attorney ... The amendments may come into effect after the new year," Lysakov said.