Supreme Court supports amendments to toughen sanctions for drunk driving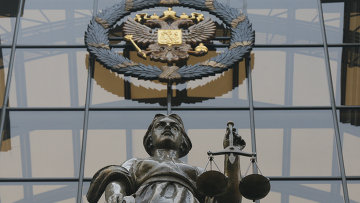 11:39 08/11/2012
MOSCOW, November 8 - RAPSI. The Supreme Court has approved the draft law submitted by the ruling party, United Russia, toughening punishment for drunk driving, though it has made a number of comments, Kommersant daily reported on Thursday.
The Supreme Court has stressed that it is not clear from the bill where the mens rea requirement for drunk driving should fall - intention or negligence, according to the report.
It also commented on the criminal liability (imprisonment for up to three years) stipulated in cases where a drunk driver flees from the site of a car accident which caused even moderate damage to an individual's health. The Supreme Court said that previously a similar article was revoked because the Criminal Code already stipulates punishment for abandoning an individual who is in a dangerous state of heath.
"A repeated introduction of a special provision to the Criminal Code should be given a criminological explanation," the court believes.
The author of the amendments, Vyacheslav Lysakov, told the newspaper that he will take all the Supreme Court's comments into account.
The issue of increasing the punishment for drunk driving was raised after an accident in Moscow where a drunk driver rammed into a bus stop, killing seven people, including five orphans and their caretakers.
A bill seeking to increase the punishment is pending in the State Duma.
At the moment, drunk driving is penalized by the revocation of a driver's license for 1.5 to 2 years. The amendments will increase the term to three years and impose a 50,000 ruble ($1,616) fine. If an individual who has earlier had his license revoked is again detained for drunk driving, the current 15-day arrest will not apply. Instead, he will be sentenced to either three years in prison or community service.