Citizenship amnesty possible, says Federal Migration Service head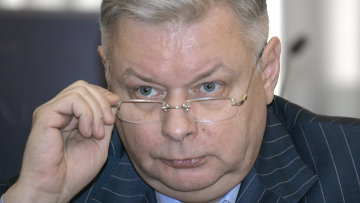 15:43 01/11/2012
MOSCOW, November 1 - RAPSI. "Amnesty under citizenship" will soon commence in Russia and allow a specific category of citizens to receive passports according to a simplified procedure, Federal Migration Service head Konstantin Romodanovsky has told RIA Novosti in an interview on Thursday.
The Federation Council has approved the corresponding draft law.
"There has been a long-felt need to approve the law," he said. "It was submitted in summer 2011, and it has been improved continuously taking into account the opinions of human rights organizations. The amendments to the federal law 'On Russian Citizenship' are cited - specifically regulations on the legal status of individuals, to whom Russian passports were issued unlawfully."
Romodanovsky said the issue has a complex history dating back to the collapse of the Soviet Union, when citizens of former Soviet republics arrived in Russia, received a passport of a Russian citizen, and believed they had citizenship. However, when renewing their passport, obtaining a foreign passport or under other circumstances, they learned they were not citizens after all and their passports were seized.
"Over 70,000 people found themselves in such a situation with an unidentified legal status," he said. "They were forced to obtain citizenship and go through all the checks - even their children, who had grown up in Russia, frequently found themselves in this situation."
He stressed that the new law will help solve this problem by substantially simplifying the procedure for obtaining citizenship for some categories of citizens.
"I believe this can be called 'amnesty under citizenship,'" Romodanovsky said.