Sweden to consider child adoption agreement with Russia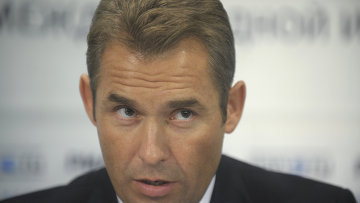 15:18 01/11/2012
MOSCOW, November 1 - RAPSI. Sweden is ready to consider signing a bilateral adoption agreement with Russia, the press service of Presidential Children's Rights Commissioner Pavel Astakhov said after his two-day visit to Sweden.
According to the Russian Consulate General in Sweden, an average of 20 Russian children are adopted by Swedish citizens annually, most of whom have serious health problems.
The child protection system in Sweden is based on a social aid law passed in 2011 and a child protection law passed in 1990. Domestic violence has traditionally been a major problem for Swedish families, and the entire system is oriented around discovering and preventing such violence. Over 28,000 domestic violence cases were opened in 2011. Over 18,000 children were seized, and 30 percent were later allowed back to their families. Seventy percent were transferred to foster families, according to Astakhov's press service.
The social services system is sound, he said, as a personal social worker is assigned to each child.
Astakhov added that Sweden has a multistage control system over such child protection situations. A special committee has been established to consider appeals regarding the harsh treatment of minors.
Also the child adoption agreement between Russia and the United States came into force on November 1, 2012.The agreement defines the order for adopting children and establishes the mechanism for controlling the living conditions and upbringing of foster kids.The document stresses that giving a child up for adoption to another state will only be considered if it is impossible to find an appropriate family for the child in his home country.
The document also defines the order for adopted children to receive foreign citizenship and maintain their original citizenship.The development of the agreement between the two states was provoked by a U.S. foster mother sending her seven-year-old adopted son back to Russia alone on a plane.