Vladimir Putin signs law on criminal responsibility for defamation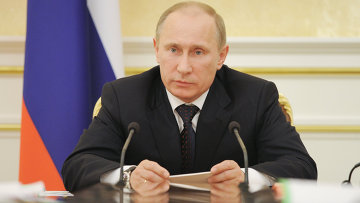 15:50 30/07/2012
MOSCOW, July 30 - RAPSI. President Vladimir Putin has signed a law returning the article on defamation to the Criminal Code, the Kremlin's press service reported on Monday.
Previously, defamation was an administrative violation.
The amendments to the defamation article in the Criminal Code have removed the custodial punishment, but have significantly raised the fines: up to a maximum of 5 million rubles ($155,260).
Slander or libel in a public speech, a public work, or in the media will now carry a fine of up to 1 million rubles ($31,060) instead of the previous 200,000 ruble ($6,211). Defamation combined with abuse of office will be punishable by up to 2 million rubles ($62,120) instead of the previous 300,000 rubles ($9,320).
Defamation in conjunction with accusations of a grave crime may entail a maximum 5 million ruble ($155,295) fine, 10 times higher than the sum previously proposed.
The amendments will also add an article to the Criminal Code stipulating a fine of up to 2 million rubles ($62,120) for slander or libel against a judge, a jury member, a prosecutor, an investigator or a bailiff during court proceedings.
During the discussion stage, the draft law provoked a negative reaction from a number of journalists, who believe that the bill is an attempt to limit freedom of speech.
Criminal liability for defamation was removed in December 2011 by then President Dmitry Medvedev.