Medvedev backs Internet regulation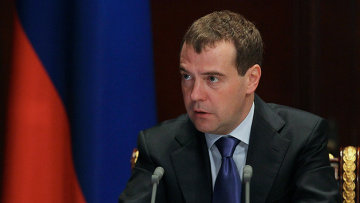 16:16 11/07/2012
GORKI, July 11 - RAPSI. Prime Minister Dmitry Medvedev believes the Internet should be free, but subject to rules.
A draft law envisaging a blacklist of websites with unlawful content was submitted to the State Duma in early June and adopted in the first reading on July 6. The list would include websites with information harmful for children, especially child pornography or promoting suicide or drugs.
The Internet community has reacted negatively to the bill, fearing government censorship.
Medvedev said everything cannot be regulated, but at the same a legal framework should exist.
"On the one hand, basic human rights and freedoms, including freedom to information, shall be observed, and, on the other hand, the right to protection against malicious content shall also be retained," he said. He added that copyright should also be a major principle in the Internet's operation. He stressed that copyright should function according to specific rules and not the way it is normally enjoyed.