Bill restoring criminal punishment for libel submitted to parliament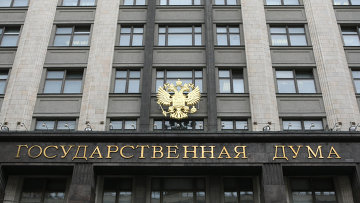 15:54 06/07/2012
MOSCOW, July 6 - RAPSI. A draft law restoring criminal liability for libel has been submitted to the State Duma, Legislative Committee head Pavel Krasheninnikov told journalists on Friday.
The Code of Administrative Violations envisages 2,000-3,000 rubles ($62-92) fines for individuals.
"The punishment in the form of fines for individuals appears to be ineffective," Krasheninnikov said. "The bill envisages supplementing the Criminal Code with a 'libel' article carrying fines of up to 100,000 rubles ($3,000) for knowingly disseminating false information that degrades or defames another person."
The fines may amount to the offender's salary or other income over six months. Criminal punishment may vary from 120-180 hours of public service to one year in prison.
"If the new law is adopted, the similar Administrative Code article is expected to become null and void," the deputy said.