Russian MP deems 'Magnitsky bill' breach of presumption of innocence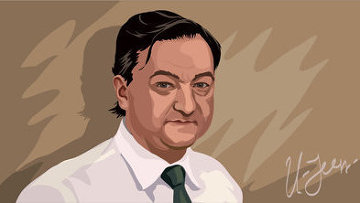 18:30 27/06/2012
MOSCOW, June 27 - RAPSI. The "Magnitsky Act's" endorsement by the U.S. Senate Committee on Foreign Relations is in breach of the presumption of innocence, as the sanctions against Russian officials are to be adopted without proving their guilt, State Duma Deputy Andrey Klimov said on Wednesday.
It violates Roman law principles, he said, adding that the adoption of the act is an example of "medieval savagery" and "impudence," and the act "will do nothing good."
Klimov said the U.S. senators' decision may force the State Duma to consider sanctions against foreign officials who ignore Russian citizens' rights.
Fellow State Deputy Irina Yarovaya shares his opinion. She said it inadmissible for a parliament, rather than a court to pass a guilty verdict.
On June 26, the committee unanimously approved a bill to impose sanctions on the Russian officials allegedly linked to Hermitage Capital consultant Sergei Magnitsky's death in 2009.
The Sergei Magnitsky Rule of Law Accountability Act seeks to impose visa bans and asset freezes on Russian officials allegedly involved in the death of the 37-year-old lawyer, as well as in other gross human rights abuses in Russia.
Although the act has received broad support in Congress, President Barack Obama's administration has not appeared to be overly enthusiastic about the legislation.
Magnitsky was charged with involvement in a large-scale corporate tax evasion. He died in a Moscow pretrial detention center on November 16, 2009, after spending nearly a year behind bars.
According to investigators, Magnitsky and his accomplices stole hundreds of millions of rubles from the state by manipulating tax returns between September and October 2007.
In turn, Hermitage Capital maintained that it had paid 5.4 billion rubles ($186.5 million) in taxes, but the money was stolen with the help of law enforcement officials.
Magnitsky's prosecution has been attributed to this theft.
Rights activists have pointed out multiple violations of his rights during his arrest and in his detention, including signs that he was beaten by prison guards hours before his death.