More lawsuits subject to expedited procedure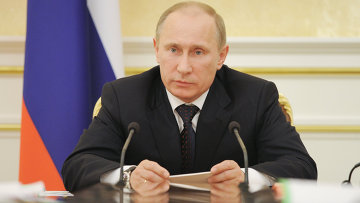 12:05 26/06/2012
MOSCOW, June 26 - RAPSI. President Vladimir Putin has signed a bill into law expanding the list of lawsuits that qualify for review under a simplified procedure.
The new law increases the claim amount which qualifies a case for a summary trial by up to 50 times.
Prior to the adoption of the new law, the simplified procedure could be applied to cases in three categories: disputes over services payment arrears, disputes where the defendant accepts, but fails to meet the plaintiff's claims as well as to lawsuits against legal entities amounting to 20,000 rubles ($600) and against individual entrepreneurs amounting to 2,000 rubles ($60).
The new law increases the claim amount to 300,000 rubles ($9,000) for legal entities and up to 100,000 rubles ($3,000) for individual entrepreneurs which can then be reviewed in a summary trial.
The law also stipulates an expedited procedure for administrative cases with a claim amount below 100,000 rubles ($3,000).
However, the law does not apply to corporate disputes or rights protection for groups of persons.
The expedited proceedings require filing an appeal within 10 days of a ruling and the appeals court judge will be the only one to consider the case. Formerly, appeals were reviewed by a three-judge panel.
According to the new law, cases subject to the simplified procedure will be, as it was before, considered in the absence of the parties. Meanwhile, the parties will be able to review the arguments produced by opponents, their remarks and objections via the Internet, but access to case documents will be limited.
The bill was developed by the Supreme Commercial Court and introduced on April 12, 2011.
The parliament's lower house adopted it on June 6 and the Senate endorsed the bill on June 15.