Personal bankruptcy law could come into effect in 2013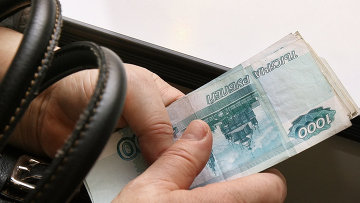 11:48 25/06/2012
ST. PETERSBURG - June 25, RAPSI. The law on the bankruptcy of individuals in Russia could come into effect in 2013, said Ivan Oskolkov, Director of the Innovation Development and Corporate Management Department at the Economic Development Ministry.
"If we adopt the bill, it will come into effect next year," Oskolkov said. He said that the terms for applying specific procedures will be postponed.
Oskolkov said that the draft law has been agreed with the Finance Ministry, but the Supreme Commercial Court still has questions about it.
Pursuant to the draft law, a separate chapter regulating individual bankruptcies will be added to the law on bankruptcy, according to which an individual whose debts exceed 50,000 rubles ($1,505) and where payment is more than six months overdue, can be declared bankrupt.
The law also provides the opportunity for citizens to go to court on their own initiative.
Citizens referrals to the court will protect them from accusations of selling property to avoid liability to creditors, Oskolkov said.