Venice Commission slams FSB law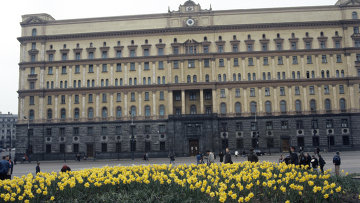 10:25 25/06/2012
MOSCOW, June 25 - RAPSI. The Russian law on the Federal Security Service (FSB) has raised concerns at the European Commission for Democracy through Law, better known as the Venice Commission, the Kommersant newspaper reported on Monday.
The Council of Europe's advisory body on constitutional affairs passed its resolution at the end of last week.
It recommended that Russia adopt external control over the security agency, to guarantee "that operations are carried out effectively, lawfully and in accordance with policy." In the commissions view, neither the president nor the government is able to exercise such control and the ruling party should not predominate in the supervisory bodies.
The commission also noted that for Russian judges "the invocation of national security is very potent and they are reluctant to reconsider the security services decisions. Furthermore, too few judges and prosecutors have access to classified materials. "The group of security cleared judges and prosecutors can be so small that it is almost "incestuous", and they may come to identify more with the people with whom they are in daily contact - the security officials - than with their judicial colleagues," the commission warns.
The commission is also concerned with the law aimed at combating extremism. Uncertainty of the law and a broad interpretation of it are resulting in law enforcement authorities putting excessive pressure on NGOs, the media and citizens, the resolution stressed.
The commission received a request to monitor the laws in December from PACE, which was worried by their restrictive nature.