New anti-tobacco law to increase lifespan in Russia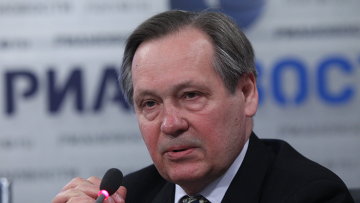 14:03 19/06/2012
MOSCOW, June 19 - RAPSI. The new anti-tobacco law will help increase the average lifespan, Professor Alexander Chuchalin believes.
"If we manage to effectively fight smoking, it will boost the lifespan by 10-15 years and thereby solve demographic problems," he said.
A draft law stipulating a ban on the open sale of cigarettes and smoking in public places was submitted to parliament for consideration in May.
The draft law proposes a ban on smoking in public places such as common premises in residential houses, long distance trains, railway station entrances, markets and restaurants.
Additionally, street stalls will be prohibited from selling cigarettes and tobacco products.
Only shops with an area greater than 50 square meters will be allowed to sell them, but they will not be able to display them openly.
Furthermore, minimum retail prices are expected to be set for all tobacco products.
Selling cigarettes and tobacco products to individuals under 18 will also be prohibited.
The draft law proposes to ban the advertising of cigarettes as well, which will require the law on advertising to be amended. In addition, graphic images of the effects of smoking will appear on cigarette packs in a year.
The draft law was put together by the Healthcare and Development Ministry and aims to meet the conditions suggested by the World Health Organization.
The Global Adult Tobacco Survey says Russia is the number-one tobacco consumer in the world. Some 43.9 million Russians smoke, which is 39.1 percent of the population.
The Health Ministry plans to develop amendments to the draft law and to submit them to the government by November 1.