State Duma to consider bill removing visa formalities for foreigners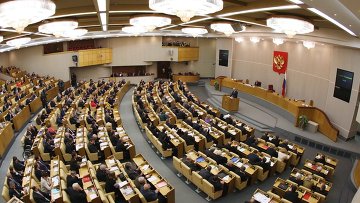 15:51 15/06/2012
MOSCOW - June 15, RAPSI. The government has submitted to the State Duma a draft law to relieve foreign citizens of visa formalities, a source in parliament told RIA Novosti on Friday.
The draft seeks to prevent foreigners from having to deal with excessive formalities in order to enter Russia.
"An appropriate federal law stipulates conditions for visa-free entry for foreigners," the draft reads. "They must show visas when entering Russia unless otherwise envisaged by international agreements or presidential decrees."
The document also notes that the federal law on visa procedures does not cover measures relieving visa formalities.
The State Duma is also expected to consider introducing biometric personal details into residence permits and travel documents for refugees.