Supreme Court proposes to legislate extradition procedure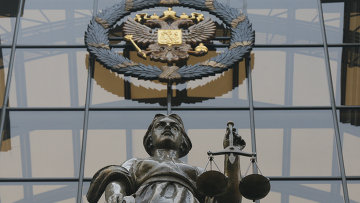 14:21 14/06/2012
MOSCOW, June 14 - RAPSI. The Supreme Court considers it is necessary to legislate extradition procedures. The initiative was proposed on Thursday during a court meeting which resulted in the approval of a draft on the extradition of defendants and convicts.
Judge Vladimir Mikryukov, who reported on the draft law, later told journalists that in fact the current legislation does not even contain the word "extradition."
The draft specifies that differences in interpreting offences in Russia and the state to which the defendant should be extradited should not be reason to reject the extradition.
Meanwhile, the same rules should be followed when Russia requests to extradite a person from a foreign state. The Criminal Code stipulates special standards for determining whether the crime is punishable in the country requesting a suspect's extradition.
According to current legislation, Russia will not allow extradition if the suspect could face the death penalty in that country, unless it has received guarantees that the person will not be executed.
Similarly, the suspect will not be extradited if he or she will suffer torture or other kinds of inhumane treatment in the country requesting his extradition.