Putin: new rally law not too severe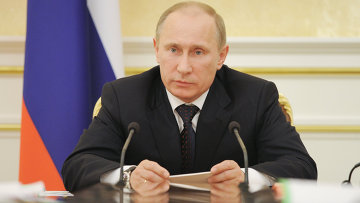 10:19 09/06/2012
MOSCOW, June 9 - RAPSI. President Vladimir Putin does not rule out amendments to the law raising fines for violations at rallies should such necessity arise and does not consider the newly adopted law too severe.
"While permitting rallies and demonstrations, society should protect itself against radicalism," said the president at a conference on the judicial system's development.
He said that the law is no harsher than similar legislation in Europe.
In his address to the conference, attended by the heads of all supreme courts, Putin said: "Please analyze the law and look at it from all angles, both in terms of its contents and its enforcement, and then make your proposals."
The president stressed that its enforcement should "not in any way restrict the people's democratic rights to express their will and voice their position on any domestic and foreign policy issues."