Excessively-spending officials may be deprived of property
Context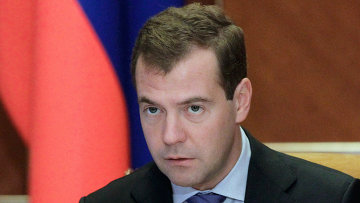 17:28 13/03/2012
GORKI, March 13 - RAPSI. The bill providing for control over civil servants' revenues implies that an official who is unable to explain how he spends more than he earns may be discharged and deprived of his property, President Dmitry Medvedev said at an anticorruption council meeting.
According to Medvedev, officials may incur criminal liability if their funds are proven to have been derived illegally. Otherwise, they will be protected by the presumption of innocence.
The president said criminal punishment may only be applied if a crime has been established and proven. In any other events, such funds should be deemed as having been derived from an unknown source and the liability for having them should be set on the basis of other regulations.