Legislature receives amendments obliging officials to disclose private spendings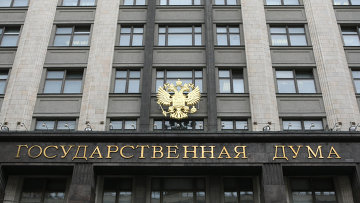 14:07 10/01/2012
MOSCOW, January 10 - RAPSI. United Russia Deputy Andrey Skoch has submitted to the State Duma a bill intended to make officials disclose their private spendings in excess of their declared income, the lower house's website reported on Tuesday.
The bill reads that officials must provide the information upon their employment and annually by April 30. The new regulation would apply to government and municipal employees, police officers, prosecutor's office officials, customs office and Investigative Committee employees, as well as State Duma deputies, Federal Assembly members, regional MPs and state-run corporation employees.
Officials' spouses and underage children would also be required to disclose their spendings.
In late December, President Dmitry Medvedev issued instructions to submit to the State Duma by April 15 a federal bill to control large spendings by high-ranking officials.