Medvdedev signs third set of presidential antitrust bills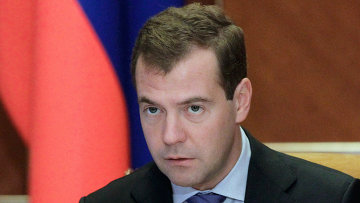 11:03 05/12/2011
MOSCOW, December 5 - RAPSI. President Dmitry Medvedev has signed the federal law on Amendments to Competition Law and some other legislative acts, the Kremlin reported on Monday.
The State Duma and the Federation Council adopted the bills on November 22 and 29, respectively.
The bills have amended competition law, the Criminal Code, the Code of Administrative Violations and a number of other legislative acts.
The amendments have also established a clearer procedure for recognizing monopoly prices. A price will not be deemed a monopoly price if it was developed in an auction.
The amendments will reduce restrictions on entities' agreements and concerted actions and reasons to declare such agreements cartels.
The amendments provide more guarantees to persons prosecuted for breaking antitrust law. They will establish a minimum requisite period for market analysis of no less than one year.
The antitrust authorities will be entitled to cancel public tenders conducted in violation of regulations.
Now individuals will only incur criminal liability for price collusion, but not for concerted practices and vertical agreements.
The new law also authorizes the antitrust authority to warn entities of the inadmissibility of breaking antitrust laws.