State Duma to impose criminal responsibility for establishing shady firms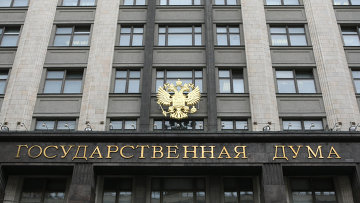 14:55 18/11/2011
MOSCOW, November 18 - RAPSI. The State Duma adopted in the second reading a government draft law proposing to imprison individuals registering firms on third parties to commit crimes in addition to those establishing fly-by-night companies.
On October 13, President Dmitry Medvedev urged the Duma to adopt a law to impose criminal responsibility for establishing such firms as soon as possible. He made the statement while commenting on Deputy Prime Minister Igor Shuvalov's remark that the draft law was submitted to the Duma in winter and the first reading was set for October 18.
The draft law has significantly changed in the second reading. The new document proposes fines for criminals amounting to from 100,000 rubles ($3,230) to 300,000 rubles ($9,700), or sentences of up to three years in prison or of community service for the same term.If the crime was committed through the use of an official position or a group of persons in collusion, these individuals will have to pay the same fine or go to jail for up to five years.