Standing labor arbitration tribunals may be created in Russia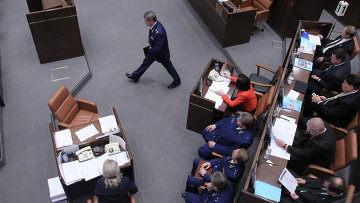 16:44 11/11/2011
MOSCOW, November 11 - RAPSI. The Federation Council (Russian Parliament's upper chamber) amended Russia Labor Code on Wednesday; the amendments provide for the establishment of standing labor arbitration tribunals to investigate and resolve collective labor disputes.
Such tribunals are supposed to be set up at the commissions for labor disputes regulation.
Now such tribunals are established on a temporary basis.
They are established when a party to a collective labor dispute evades participating in the conciliation commission and in the absence of coordinated decision by parties to a labor dispute.