Putin submits bill targeting terrorist training camps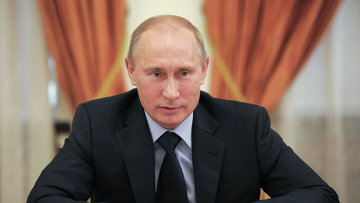 14:20 27/09/2013
MOSCOW, September 27 (RAPSI) - President Vladimir Putin has submitted to the State Duma a draft law proposing criminal liability for training in terrorist camps, Russia's Lower House announced on its website Friday.
According to the bill, individuals will face up to 10 years in prison for training, and those who have established a terrorist training camp will face up to 15 years in prison.
Persons who committed such crimes, but who in turn provide relevant information to authorities, thus enabling further detection, will be exempt from criminal liability, according to the statement.
Moreover, the president proposed that the property owned by the relatives of a given terrorist convicted in such crimes should be subjected to verification that it was legally acquired.
According to the law, punishment for terrorism prescribes imprisonment up to 20 years.