State Duma lawmaker vows to ban cash sales of alcohol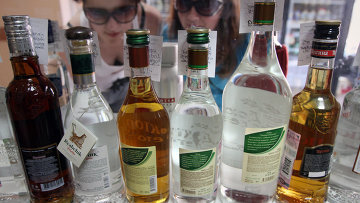 12:15 26/08/2013
MOSCOW, August 26 (RAPSI) - State Duma lawmaker Oleg Mikheyev, of the party A Just Russia, has drafted a bill banning cash sale of alcoholic beverages, Izvestia daily reported Monday.
The authorities take insufficient measures at combatting Russia's struggle with alcoholism, the explanatory note to the bill says.
Mikheyev proposed the idea that alcoholic beverages should only be able to be puchased with bank cards. According to the lawmaker, this measure would serve to limit the sale of alcohol to minors. Furthermore, the cash sale ban would eliminate alcohol sales in the small stores, where alcohol is often on the market at night time in violation of law.
Igor Rudensky, head of the State Duma Committee on Economic Policy, lauded the idea as very interesting, but noted that it is hardly realizable in the Russian countryside.
Russian authorities have pursued a number of initiatives in recent years to curb alcoholism within the country.
Before this year, beer had enjoyed a privileged status among other alcoholic beverages. At the start of 2013, a law limiting the sale and consumption of beer took effect. In accordance with the new law, beer can only be purchased between the hours of 8am and 11pm. Furthermore, street vendors are no longer authorized to sell beer, and beer can no longer be enjoyed in public places such as parks or in the streets.