Russian MPs ordered to declare foreign assets by July 1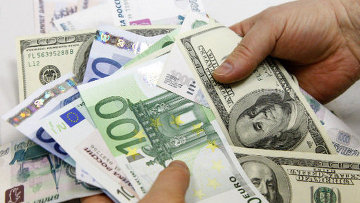 14:29 19/06/2013
MOSCOW, June 19 (RAPSI) - State Duma deputies are to submit declarations of their foreign assets to the incomes monitoring commission by July 1, even though the law prohibiting officials from holding foreign bank accounts will only come into force on August 7, the Kommersant newspaper reported, citing a resolution adopted by the lower house on June 18.
The deputies who provided this information in their 2012 declarations have stated this may be a way to ensure that they divest their foreign assets.
As many as 441 deputies voted for a draft resolution that lays out the measures to ensure the implementation of the federal law on corruption.
The document obliges them to declare their foreign bank accounts and securities by July 1. They must specify "legal grounds for the acquisition (of foreign assets) and the sources of their funds for their purchase," State Duma Rules Committee chief Sergei Popov told the colleagues.
A resolution obliging deputies to declare their expenses by July 1 was drafted in accordance with a presidential decree.
MPs may also be required to submit an informal document that sets out the legal grounds for the acquisition of any foreign government securities, bonds and shares of foreign issuers, and immovable property, as well as the sources of their funds for purchasing the above if the acquisition was billable.
MPs will also have to declare income from their primary employment, as well as their spouses', and also income from any other legal operation, bank accounts and deposits with any other lending organizations, savings from previous years, inheritance, gifts, loans, mortgage, and income from the sale of property.
The requirement on providing legal grounds for the acquisition of foreign assets and the sources of funds for their acquisition is stipulated in Presidential Executive Order No. 309 dated April 2, while law that has recently come into effect and prohibits officials from holding foreign bank accounts and securities obliges them to declare only the sources of the funds for purchasing foreign real estate.
The restrictions apply to individuals holding state positions, including prosecutor general deputies and Central Bank board members, and regional officials and federal service officials appointed by the president, the government and the Prosecutor General's Office.
The ban also applies to deputy heads of federal executive bodies and to individuals holding positions in state corporations, funds and other organizations established under federal law, appointed by the president or the government.
Judges, State Duma deputies and Federal Council members are also prohibited from having foreign bank accounts.