Russian Duma on its way to approving gay adoption ban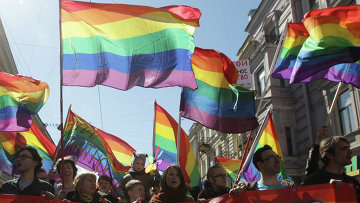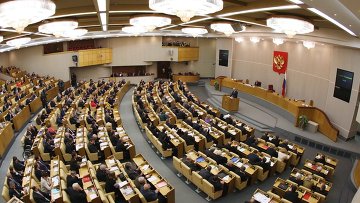 12:54 18/06/2013
MOSCOW, June 18 (RAPSI) - Russia's lower house of parliament, the State Duma, has approved amendments in the second reading to a government bill which prohibit the adoption of Russian children by same-sex couples, RIA Novosti reports Tuesday.
The bill was adopted in the first reading on April 16. The third reading is scheduled for Friday, June 21, RIA Novosti was told in the Duma.
One of the amendments is to be made to the Family Code and prohibits the adoption of Russian children by foreign same-sex couples and by single individuals in countries which have legalized same-sex marriage. At present, same-sex marriages are allowed in 13 countries - the Netherlands, Belgium, Spain, Canada, South Africa, Norway, Sweden, Portugal, Iceland, Argentine, Denmark, Brazil, and France. Columbia, Uruguay and New Zealand have passed LGBT marriage legislation, which will come into force by the end o this year. Although same-sex marriages cannot be performed in Israel and Mexico, these two countries nevertheless recognize same-sex marriages performed in other countries. Gay marriages are also allowed in 13 states in the US.
The bill also increases one-time assistance payments for adopted children with disabilities aged 7 years or more and also for adopted siblings to 100,000 rubles ($3,160) from the current 13,000 rubles ($410).
MPs have also reaffirmed the current requirement for a 16-year age difference between the single adoptive parent and the adoptee, with a reservation that any variation from this must be approved by a court.
The initial bill proposed deleting this provision, but the MPs argued that this may work in pedophiles favor.
On June 4, President Vladimir Putin said he would sign a law banning adoptions by same-sex couples if parliament backed the initiative.