Putin signs law on business ombudsman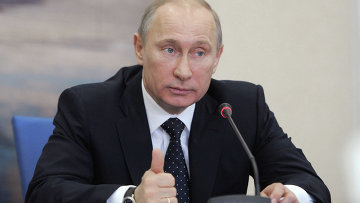 12:18 08/05/2013
MOSCOW, May 8 (RAPSI) - Russian President Vladimir Putin has signed a law on businessmen's rights commissioners. The law defines the legal status, general objectives and competence of federal and regional ombudsmen, the Kremlin reports on its website.
businessmen's rights commissioners are assigned by the President for five years.
The ombudsmen will protect the rights and legitimate interests of the business community, monitor federal and regional authorities for their compliance with the rights of businessmen, promote the development of public institutions aimed at protecting the rights of businesses and bolster cooperation with them, as well as contribute to the development and implementation of government policy in this area.
According to the law, ombudsmen can issue binding requests to suspend the operation of non-regulatory acts issued by local authorities and send substantiated proposals to the Russian president to revoke government resolutions and instructions.
A business ombudsman cannot be a member of the parliament, hold a government post, or any other paid or voluntary job (with the exception of teaching, research or creative positions).
A business ombudsman can appeal against commercial court rulings. A federal ombudsman can initiate the set up of situation centers at government agencies for hearing pubic complaints and can also protect the rights and legitimate interests of Russian business people abroad.
The law was approved by the Federation Council, Russia's upper house, on April 27.