Moscow court upholds detention of performance artist for firing blanks on Red Square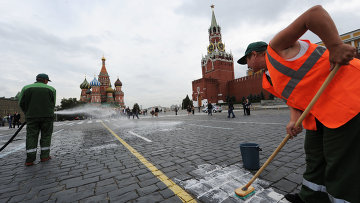 16:51 12/07/2021
MOSCOW, July 12 (RAPSI) — The Moscow City Court has upheld detention of performance artist Pavel Krisevich, who stands charged with hooliganism for firing several blank shots into the air on Red Square, the court's press service told RAPSI on Monday.
The police said they apprehended a person who was seen to fire two blank shots into the air and to imitate the third one at himself last Friday.
Last November Krisevich was detained for 15 days for making a fire and roping himself to a cross near the Federal Security Service office in Central Moscow.