Restrictive measures imposed in Moscow detention centers amid COVID-19 spread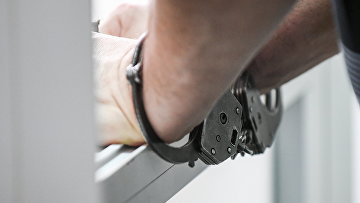 11:20 20/01/2021
MOSCOW, January 20 (RAPSI) – Restrictive measures have been imposed in Moscow detention centers due to the spread of the coronavirus infection, RAPSI has learnt in the press service of Russia's Penitentiary Service.
The penitentiary authorities have curbed visits of relatives and other persons to detainees and convicts as well as acceptance of parcels except medical items and drugs.
Moreover, according to the statement, transfer of suspects, defendants and convicts to courts is also restricted.