Moscow court detains writer accused of sexual abuse of minor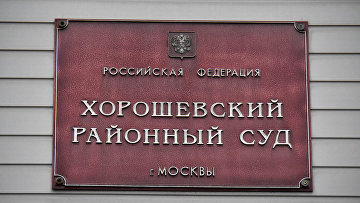 15:35 16/10/2020
MOSCOW, October 16 (RAPSI) – Moscow's Khoroshevsky District Court on Friday placed writer Dmitry Starodubtsev in detention until December 13 on accusations of sexual abuse of a child, RAPSI learnt in the court.
Reportedly, 13 years ago the writer decoyed an 11-year girl. Currently, he is checked for involvement in other similar crimes.
Starodubtsev is one of the first adverticement professionals in Russia, a founder of Russia's Advertising Association. Since 2002 he has been engaged in book-writing. In March 2009, his novel "Silvinus from Sylphon" was included in the long-list of the National Bestseller Literary Award.