Investigators' decision to open abuse of office case against Bashkir bar chamber head invalidated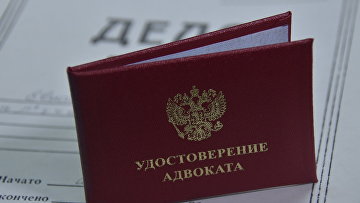 16:16 24/08/2020
MOSCOW, August 24 (RAPSI) – A court in Ufa, the capital of Russia's Republic of Bashkiria, on Monday invalidated an investigators' order to open a criminal case over abuse of office against a former president of the Republican Bar Chamber Bulat Yumadilov, the bar's statement reads.
The Investigative Committee was ordered to rectify its violation.
In March, Yumadilov was charged with abuse of power and released on travel restrictions.
According to the investigation, in December 2014, in solving a question on the conclusion of an agreement on the lease of premises for the Bar Chamber office's location the accused for his family's profit illegally withheld from the Chamber's Council information that his spouse's mother was an owner of the considered premises. Moreover, he did not say that the building requires repair and that the rent was overpriced.
Investigators claim that in a similar was in 2016 Yumadilov organized another rent of premises belonging to the mother of his wife at an inflated price. In total, they insist, over 5 million rubles (about $70,000) were spent from 2014 to 2019 for the overpriced premises rent.