Ex-head of Moscow Region's district additionally charged with criminal community creation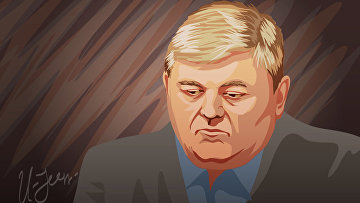 13:59 02/07/2020
MOSCOW, July 2 (RAPSI) – Additional charges of creation of a criminal community have been brought against ex-head of the Moscow Region's Klin District Alexander Postrigan accused of embezzlement, forgery and abuse of office, the Investigative Committee's press service reports.
The new case has been opened against Postrigan and his seven alleged accomplices.
According to investigators, Postrigan being a head of the Moscow Region's Klin District organized a criminal group involving in particular other town administration officials. From August 2003 to June 2018, they committed 16 grave crimes including 9 embezzlement and fraud charges that caused damage estimated at least 70 million rubles (about $1 million); 7 counts of property laundering worth nearly 65.9 million rubles. The cases were consolidated.
In September 2019, a court in Klin granted a prosecutors' claim to forfeit assets worth about 9 billion rubles ($128 million) owned by the former official and other persons to the state. In total, 1,700 property items, 4 cars and 5 billion rubles were seized.