Suspended sentence given to woman for clashing with Moscow court bailiffs upheld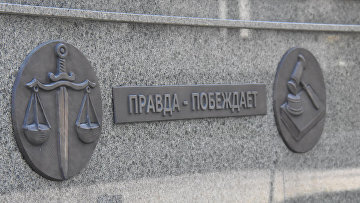 11:11 05/06/2020
MOSCOW, June 5 (RAPSI) – The Moscow City Court on Friday upheld a 1-year suspended sentence against a 52-year woman living in Moscow who had clashed with bailiffs in a courtroom, the court's press service told RAPSI.
The woman was found guilty of using force against a representative of authority on duty in mid-April.
Moscow's Preobrazhensky District Court found that on March 22, 2019, Irina Yatsynenko refused to leave a courtroom of the Moscow City Court at the request of a judge. Bailiffs forcibly moved the woman out of the courtroom to a hall; Yatsynenko abrased one of the bailiffs slapped another in the face, and then gave several pushes to one of them.