Russian attorney suspected of fraud put in detention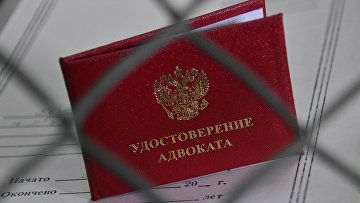 13:20 28/05/2020
MOSCOW, May 28 (RAPSI) - Attorney Sergey Shcherbakov on Thursday was placed in detention on suspicion of involvement in organized fraud upon a court order, the press service of Russia's Investigative Committee reports.
The man was arrested on Wednesday.
According to the investigation, Shcherbakov is related to a criminal gang of Moscow businessman Rafael Khamidullin and lawyer Fail Sadretdinov, engaged in preparing forged documents and have fraudulently acquiring of rights to Moscow property items, registeration of them as their ownership and bank accounts embezzlement. Allegedly, they caused damage worth over 250 million rubles ($3.5 million) by their actions.
Investigators believe that Sherbakov repeatedly represented the interests of actually late people upon the order of Sadretdinov and Khamidullin committing therefore property embezzlement.