Investigators seek to detain three more customs officials as part of abuse of office case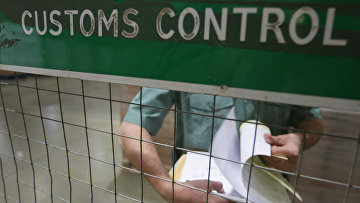 13:24 25/12/2019
MOSCOW, December 25 (RAPSI) – Investigators on Wednesday filed a motion to detain three new defendants in a criminal case over abuse of power in the Federal Customs Service's bodies, RAPSI was told in the press service of Moscow's Basmanny District Court.
Deputy chief of the Vnukovo customs Konstantin Mishin and deputy chief of the Domodedovo customs Yury Cherkashin are suspected of corruption. Moreover, investigators seek for detention of the senior investigating officer of the Domodedovo customs Andrey Shurygin.
The court will the investigators'motion on December 25.
On Tuesday, the court detained the chief of the Federal Customs Service's customs investigations directorate Alexander Kizlyk and his deputy Alexey Serebro as part of the case.
Earlier, searches were conducted in the Federal Tax Service's headquarters, Vnukovo and Domodedovo customs.