Ex-chief of Russian Transport Ministry's structure gets 5 years for embezzlement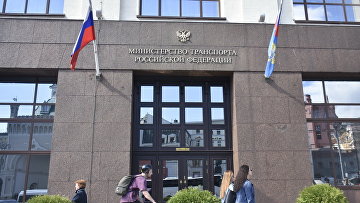 14:09 12/12/2019
ST. PETERSBURG, December 12 (RAPSI, Mikhail Telekhov) – Vladimir Nikolayev, ex-head of Volga-Balt Administration, the federal government institution under the Russian Ministry of Transport, has been sentenced to 5 years behind bars for embezzlement of 40 million rubles (over $630,000) allocated from the federal budget for bottom deepening, RAPSI has been told in the Investigative Committee's Northwest transport investigations directorate.
Two other defendants, ex-chief of the Novgorod branch office of Volga-Balt Victor Silkin and ex-engineer Andrey Dodrikov have received 3.5-year and 3-year suspended terms.
According to case papers, between 2013 and 2014, Nikolayev, Silkin and Dodrikov transferred 10 million rubles to the accounts of the producers' cooperative Hydrotechnics under the signed bottom deepening contracts. The indictment reads that the works were performed by the Novgorod branch office of Volga-Balt but not by the commercial organization.
Moreover, the court found that in 2013 and 2014 Nikolayev transferred 20 million rubles and 8 million rubles to the accounts of Fortex engineering company and Vytegrastroy construction firm, also under signed bottom deepening state contracts, but the works were made by the Cherepovetsk branch office of Volga-Balt.
According to the Investigative Committee, Nikolayev's daughter works in Fortex, while Silkin controlled Hydreotechnics.
The federal government institution Volga-Balt Administration is a river transport territorial body of the Ministry of Transport comprising 8 units which keep the Volga-Baltic Route in working order.