Ukrainian ex-minister accused of calls for terrorism to be tried in Russia in absentia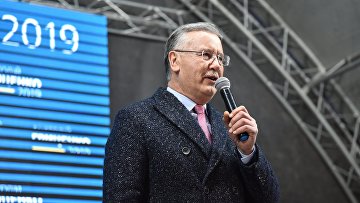 10:43 11/12/2019
MOSCOW, December 11 (RAPSI) – A court will consider in absentia a case against ex-defense minister of Ukraine Anatoly Gritsenko, who had called through media to blast Russian trains and cars, the Investigative Committee of the Russian Federation informs on its website Wednesday.
Investigation into the matter has been competed, indictment against Gritsenko has been approved.
The former Ukrainian official is charged with publicly calling for terrorist activity with the use of mass media.
According to investigators, in July 2014 and July 2017, when going on the air in programs on the Ukrainian TV Gritsenko called for car bomb attacks in Moscow and Taganrog and exploding Russian trains in regions near the border with Ukraine. The linguistic examination of the video showed that his statements contained pleas for conducting terrorist activities.
He was put on the international wanted list and arrested in absentia in April 2019. Currently, Gritsenko is still hiding in Ukraine from where he cannot be extradited in accordance with the international law provisions and Ukrainian national legislation, Russian investigators state.