Probe into Baltic shipyard embezzlement case completed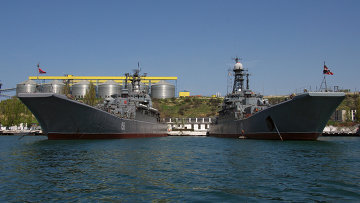 17:33 28/11/2019
ST. PETERSBURG, November 28 (RAPSI, Mikhail Telekhov) – Investigation into a case over 78 million-ruble embezzlement ($1.2 million) from the Baltic shipyard Yantar (Amber) has been completed, the Investigative Committee's North West transport investigations department has told RAPSI.
According to the investigation, the money has been stolen from the shipyard during supplies of counterfeit electric motors with the use of forged documents for vessels of the Baltic fleet of Russia.
Allegedly, a CEO of the company Hydraulic Rotary Machines allowed the supplies after was bribed. Investigators claim that he received 15,000 rubles for each inauthentic motor. In total, he was given 675,000 rubles for 45 motors, the statement reads.
The top manager is charged with fraud and bribery.
Investigators have seized assets worth 50 million rubles belonging to the Hydraulic Rotary Machines. During the investigation, the shipyard was paid 28 million rubles as compensation for the 78 million-ruble damage.