Ex-top manager of Sovetsky bank ordered to jail for $25.5 mln embezzlement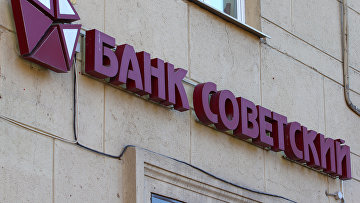 12:04 28/11/2019
ST. PETERSBURG, November 28 (RAPSI, Mikhail Telekhov) - The Vyborg District Court of St. Petersburg has sentenced ex-board chairman of Sovetsky bank Andrey Karpov to 3 years in penal colony for embezzling 1.7 billion rubles ($25.5 million), RAPSI has been told in the United press service of St. Petersburg courts.
A civil claim filed by the Deposit Insurance Agency (DIA), a representative of the bank, an injured party in the case, to collect 1.7 billion rubles jointly from Karpov and other defendants has been ordered to be considered in civil proceedings.
According to the press service, Karpov has pleaded guilty to embezzlement.
Earlier, the court convicted the bank's chief of loan department and the secretary of the bank's loan committee Andrey Kuznetsov, recognizing him as a member of the organized criminal group. The bank's manager received a 4-year suspended sentence and a 500,000-ruble fine.
One of the main defendants, chairman of the bank's board and credit committee Stanislav Mitrushin, fled from investigators and was put on a wanted list.
Two more defendants, the bank's security department chief Oleg Fedorov and chief of the economic security service Alexander Ivanov are currently on trial.
Investigators claim that from 2013 to 2015 top managers and ordinary employees of the bank stole over 1.7 billion rubles. The accomplices provided knowingly unrecoverable loans and transferred the money to the accounts of firms under their control.