Ex-CEO of St. Petersburg water utility placed under house arrest in $21 mln fraud case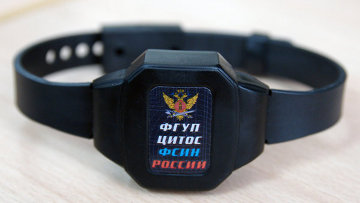 16:36 22/11/2019
ST. PETERSBURG, November 22 (RAPSI, Mikhail Telekhov) – Former general manager of St. Petersburg water utility Vodokanal has been put under house arrest as a suspect in 1.8 billion rubles ($21 million) embezzlement of the facility funds, the St. Petersburg Unified Court Press-Service informs RAPSI on Friday.
Investigators had demanded to arrest Yevgeny Tselikov; nevertheless, a St. Petersburg district court dismissed the move and placed the former CEO under house arrest until mid-January of 2020, the statement reads.
According to the court materials, in 2011 the water utility made a contract, under which it received electrical power from OOO Razvitiye I Investitsii, either directly or through third parties. Investigators believe that in June 2016 through May 2019 Tselikov signed documents overpricing energy supplies.
The documents were used to recover from Vodokanal funds, which exceeded the caps on unregulated energy prices, totaling to 1.8 billion rubles; the money was transferred to the ex-manager acting in collusion with other persons, according to the statement.
This May, after Vodokanal had been inspected by the Chamber of Control and Accounts, Tselikov was dismissed, whereas Vodokanal cancelled the contract with the energy supplier.
At that time, Maksim Shaskolsky, St. Petersburg Vice-Governor, said that the water utility inefficiently managed multibillion city investments, generated large debts, and was at the brink of bankruptcy.
The manager of the energy supply contractor Alexey Maleyev has fled abroad from investigation.