Norway citizen convicted of spying against Russia pardoned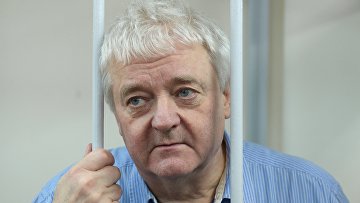 17:20 15/11/2019
MOSCOW, November 15 (RAPSI)- Citizen of Norway Frode Berg, who had been sentenced by a Russian court to 14 years in prison for espionage, was pardoned and released, his attorney Ilya Novikov told RAPSI on Friday.
He is on the way home, the lawyer said. Berg spent 23 months in a Moscow detention center, he added.
In April, the Moscow City Court sentenced Berg to 14 years in high security prison for espionage. Prosecutors earlier demanded 14 years for Berg while his defense petitioned for acquittal. Prosecutor Milana Digayeva said Berg had collected information on Russian nuclear-powered submarines for the Norwegian intelligence service.
According to information in the public domain, Berg was arrested when receiving secret documents containing information on Russian navy in December 2017. These papers were allegedly given to him by Russian national Alexey Zhitnyuk, who was detained in December 2017 on suspicion of treason. He pleaded not guilty.