Investigators seek for house arrest of detained businessman in $31 mln embezzlement case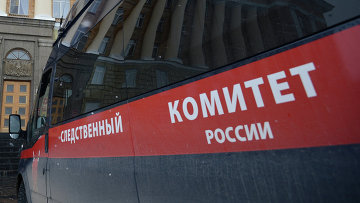 11:53 11/11/2019
MOSCOW, November 11 (RAPSI) – Investigators are seeking for release for the owner of Optima Development construction company Albert Khudoyan charged with a 2-billion-ruble embezzlement (over $31 million) from detention, lawyer Alexander Zabeyda told RAPSI on Monday.
According to the attorney, the investigators' motion to place the defendant under house arrest will be heard today.
However, the defense will demand termination of the case against Khudoyan due to the absence of the event of a crime.
The defendant was previously held under house arrest, but in July, the Moscow City Court rescinded house arrest of Khudoyan and placed him in detention upon a motion filed by prosecutors. The court held that the accused can flee abroad despite the fact he gave his foreign passport to investigators.
Khudoyan stands charged with embezzling several land plots from one company. Investigators have estimated damage allegedly caused by the defendant at 2 billion rubles. The businessman pleads not guilty and says the case against him is hostile takeover of his development company.
Optima Development has been engaged in the construction of commercial and residential projects since 2007, the company's website reads.